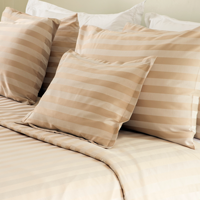 Household
You love your beautiful and cozy home and want to keep a clean and fresh household look. Our household goods cleaning service offers appropriate handling of all your household items.

Cleanliness in terms of your linen items at home equals keeping a healthy environment for you and your family. It is very important to maintain clean household linens to help reduce your house's allergens. We want to be your reliable resource for all of your interior textile cleaning needs.

Hurt Cleaners will clean your drapery's fabric using the best custom procedures. During the first stage, we will choose the right cleaning method that will be the most effective to use, and this includes avoiding any possible damage to your textile.

From comforters, duvet and sofa covers, to bedspreads, rugs, and draperies, you can trust us to clean your home's linen décors with great care. Our committed services do not end at our store but follow you home. We strive to always provide high levels of customer service.