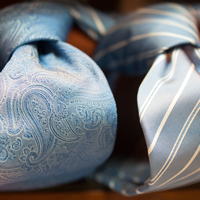 Ties & Scarves
Scarves and ties can be the finishing touch on a lot of your favorite outfits. Unfortunately, they're generally situated in only an ideal spot to bring those pesky spots such as that glass of wine or hurried lunch.

As easy as these pieces might be in shape, you can form a real affection with these finishing touches. It could be rather annoying, when these prized possessions become stained or wrinkled. Who can you trust to manage them with care?

We handle them with the appropriate cleaning and concluding they deserve. Quality cloth care will make sure your things will not only be returned to you extending their life but also looking their best.